Congratulations on taking the first step to becoming a
sales expert!
You're here because you want to exercise your "sales muscles" and become the best you can be. Beginner, intermediate, advanced – I am on your side. I will break down every skill you need to build confidence and grow your skills to new levels. If you simply devote a few minutes every day to learning something new about sales – you're on your way to sales success!
Sales Jiu-Jitsu is designed to flip your customer's objections and turn no into yes and turn maybe into NOW!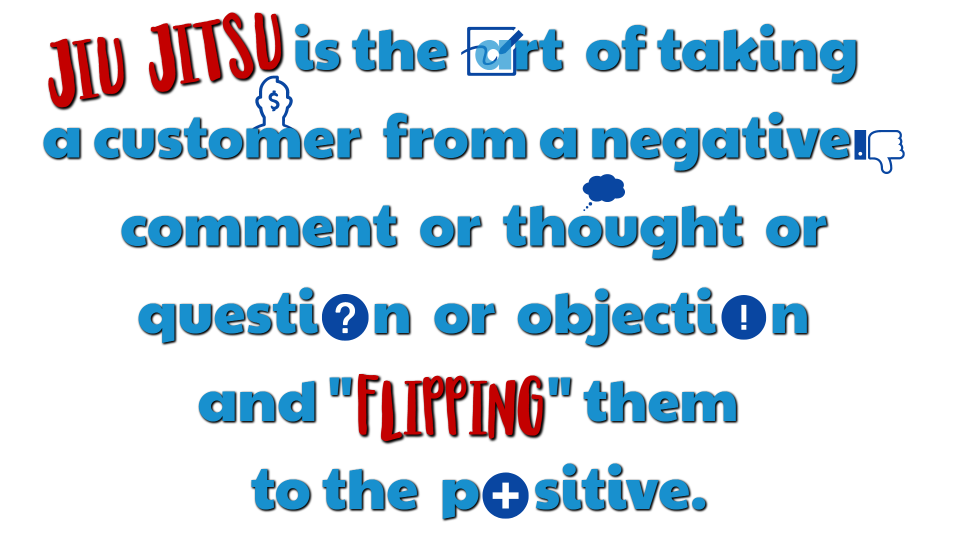 When a customer brings up something negative – normally in the form of an objection – wouldn't it be great to have the ability to "flip" the conversation back to the positive?
In this module I share powerful verbal jiu jitsu techniques that "flip" the conversation from negative back to where you want it to be - focused on the positive.
Jiu Jitsu is the martial art of using an attacker's power against them. The more forcefully they attack you, the easier it is to flip them.

WELCOME TO ALAN GORDON'S DOJO. We're going to learn amazing sales jiu jitsu techniques to redirect a customer's negative comment or question or objection to a more positive subject.
For example, let's say you're cold calling. You will get these objections every time.
"We wouldn't be interested" / "We already have someone for that" / "I'm super busy, can you call me back tomorrow?"
I'll teach you the most powerful yet simple technique to flip this objection right back to the positive so you can move forward with your call. In fact, one of the jiu jitsu techniques I'm going to teach you is so important, I consider it a "must have" for every salesperson.
There's always more than one way to address an objection or a negative comment by a customer. Jiu Jitsu flips are the simplest way to get past negative comments or objections and move the conversation back to where it belongs – on your positives.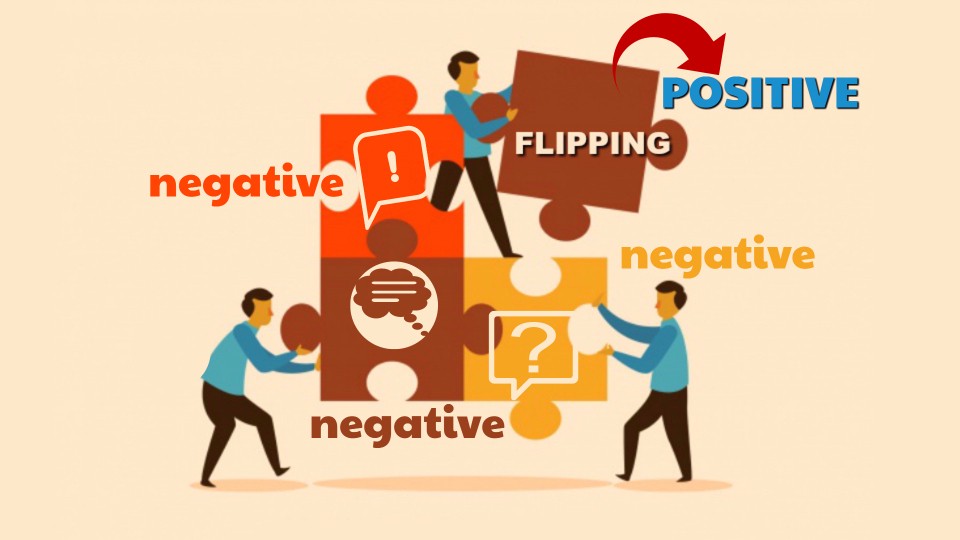 I will share Jiu Jitsu techniques you can use at all points in the sales process, including:
Cold Calling – when they say "I'm not interested" or "We already have someone for that" or "I'm really busy, call me back later/tomorrow/next week/next month/next year."

I will help you transform cold calling from a frustrating, job ending chore to a great source of new leads every time you pick up the phone. You're going to get tot he point where you WANT them to say they're not interested, or they already have someone for that, or they're super busy – because you'll be ready with a jiu jitsu flip to get them back on track
When a customer points out a negative feature of your product or service, or points out a positive of your competitor.
"I'd feel safer working with a larger company that is more well known."
"I'd feel more comfortable working with someone in person, you're just a voice on the phone."
Flip them right back into your corner.
When a customer states an objection or a concern – use these Sales Jiu Jitsu techniques to get the conversation back on the positive reasons they should move forward with you. You'll start to anticipate these objections.
"Your price is too high."
"I can get it cheaper from your competitor."
"I really want to think about it for a few days."
You come up against brick walls every day in sales. Now you will have the simple magic words you can use to flip it back in your favor. You will actually be looking for the objection so you can use your new jiu jitsu flip and get them back to the positive.

Part of being great in sales is being prepared. Give this module a shot, it will change your whole attitude about objections and will make you a SAVAGE at sales!
Ohh did I mention, my 30 day no questions asked money back guarantee?
Meaning if you feel YOU received 0 help or 0 results after taking Sales Jiu Jitsu I will give you a full refund - no questions asked!
So go ahead click the enroll button below and GET STARTED!
Think, if you could close just one more deal a week or a day what would that be worth to you?
I'll see you on the Inside
Alan Gordon